Many organizations are turning towards eLearning courses to reduce training costs and increase the efficiency of their workforce.
Companies which consider moving their corporate training to digital platform face the biggest question – should they develop in-house  learning courses or take the eLearning outsourcing route. While the majority of the organizations chooses to outsource eLearning, we believe every organization and its eLearning needs and goals are different.
To make things simple for you, we show you the positive side of eLearning outsourcing and helps you adopt right eLearning course development strategy.
Benefits of eLearning Outsourcing
Cost Effective
Pricing is one of the biggest reasons which make outsourcing attractive.  If you consider developing in-house eLearning content, you would be required to recruit a skilled team of instructional designers, content developers, instructors and administrator that generally comes at a high price. Besides paying their salaries, you need to also upgrade office infrastructure which is an added cost.
If you choose to outsource, you are not required to spend for human resources. You have to only pay for the core services – development of eLearning course. A study conducted by Bersin Associates shows outsourcing eLearning projects can help organizations save around 20% to 40%.
Quick Turnaround
Considering the eLearning company is more knowledgeable about the creation process and know their work perfectly, it will result in the completion of the project in a timely manner. Even if you need an eLearning course within a tight deadline, the eLearning development company can provide it without sacrificing on the quality.
On the other hand if the same urgency is there when you develop a course in-house, you have to recruit more staff that can be cumbersome.
Freedom from Staffing Issues and Worries of Project Glitches
When you hire an eLearning development company, you automatically get freedom from worries related to staffing  and project glitches. The outsourcing company will be in charge and responsible to assemble the development team and provide you eLearning course before the deadline.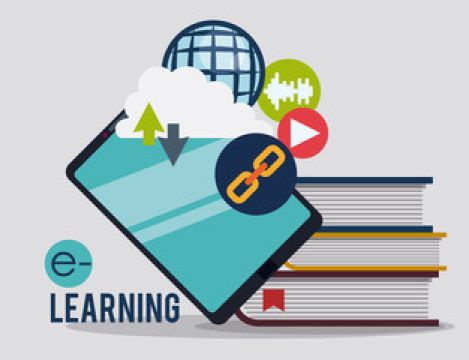 The eLearning company would handle all the glitches that crop up during course development and sort out problems and deliver as per timeline.
Better Quality
Provided you hire an experienced and the best eLearning development company, the natural outcome will be a high-quality eLearning course as the company has experience of handling such projects for different clients.
The experience allows the eLearning company to anticipate problems beforehand while the in-depth knowledge about the field and their vast experience gives them the capability to innovate and present better quality courses.
Reduced Project Risks
When you outsource the eLearning course development, the  RFP (Request For Proposal) should define clear objectives and expectations related to the project along with the standard process that needs to be followed. When you follow this strategy, you automatically reduce the project risks to a large extent.
With clear project guidelines, the vendor will be able to manage the project in a better way by following standard procedures like specification sheet, project plans, storyboards, IDD(integrated design and delivery, pre-defined delivery, sign off process( alpha and beta deliveries and prototypes) and ensure the success of the project.
Stay ahead of the Curve
When you partner with right eLearning Development Company, you can ensure the project developed reaps the benefits of technology and eLearning field. Leading eLearning development companies focus on innovations so that your organization stays ahead with eLearning solutions that help your workforce gain latest industry knowledge, develop new skills and improve their performance.
Such companies have a deeper understanding of the functionalities and capabilities of new technology and they utilize fresh perspective while developing eLearning solutions that help your business stay ahead in the corporate learning experience.
Though listed at the end, the biggest benefit of eLearning outsourcing is you can focus on core business activities. You can focus your energies on planning for the future, learn about what skills will be important in the future and think on how to make your organization ready for the challenges that lie ahead. These are important tasks which only you can do.
Have you outsourced your eLearning course development? Do you have any questions? Please feel free to share your experience through comments.