As you enter the college, the world around you change drastically. You need to be more mobile and have the ability to do multiple tasks. Large campus and long distances of college are ready to mar your enthusiasm and aim. So, it is necessary to get instant help of an accessory that can make your work easier. Hence, you need an affordable cum convenient medium of transport to commute between college and other places related thereof.
Bikes are the best option to commute for the students. It is fuel efficient and you do not require huge pocket money to fill its tank. Also, bikes are handy and convenient to use in any condition. These college bikes are also highly preferable for their easy maintenance, quick commuting, and effortless riding. How far may be your classes or campus, it will help every time to reach in time and never miss important lectures due to exhaustion of walking such long distances. It is easy to park and traveling is absolutely hassle-free with the help of bikes.
Features to Look for in a College Bike:
While choosing bikes, it is always considered that it must complement all your needs and necessities. Whether you have to carry a large backpack, heavy books or travel a long distance from home to college, your bike should be featured with all basic and high-end specifications that endeavor good experience of riding it. So, the bikes having a rack or carrier are the best choice forever for the students.
It is always recommended to buy a new bike with advantageous features that make it convenient to use in college. This phase of life is quite important and usually too busy. You don't have enough time to go for frequent repairs or maintenance of bike. Hence, prefer buying brand new bikes that are made with modern technology and modest features to pursue both longevity and affordability. In fact, they will also give an excellent resale value once your college is over.
There are so many bikes available in the market from which selecting a suitable bike is often too confusing for anyone. So, if you are on the verge of buying a bike, given below are the best bikes suitable for college goers.
Road Bikes:
Road bikes have cutting edge features as compared to all other bikes. These are specifically designed and manufactured to cater to the city riders. They are designed to effortlessly cover long distances within the city. Furthermore, they are light in weight, have an aerodynamic shape, and skinny tires to reduce the resistance. They facilitate you to cruise through the pavements and roads. It comes with a flexible steel frame, carbon fiber or aluminum (alloy) frame. If you are looking for a pocket-friendly purchase, then go for steel frame bikes. Curved down handle bars offer aerodynamic shape, which makes it convenient to use in cities without resistive force. Its high-quality gears, effortless pedaling, and ease to carry accessories certainly makes it the best bike for college.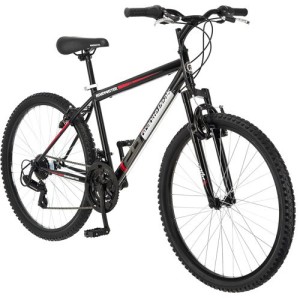 Fixie Bikes:
Fixie bikes are for simple riders, specifically designed for the college campus. With its compact and unique design, it relatively looks like an old bicycle in a new flavor. But, it has become a trend and a fashion statement in college campuses. If your requirement is limited to commuting within the campus, then this fixie bike is the most viable option to choose for college. Without any gear and brakes, it is unique, but interesting. This is strictly advisable for college campuses where there is no rush. Single and fixed gear moves forward on pedaling while to stop the bike, the rider needs to do reverse pedaling. These stylish and attractive bikes are not suggested for the steep rides.
Hybrid Bikes:
Hybrid bikes are an excellent choice for college students, especially if you are multi-tasking person and have to carry backpacks on your shoulders. It is easy to use on rough roads, terrains, pavements, and muddy pathways. Being lighter than mountain bikes and heavier than city bikes or road bikes, they are a brilliant choice for sports enthusiasts. The wheels are narrower as compared to MTBs but broader than road bikes that provide better grip on the steep roads. To make it light, hybrid bikes are based on an aluminum frame. And for riding comfort, it is embedded with straight bar handle which allows an upright position to riders. Compared to road bikes, it offers relaxed riding experience and is extremely valuable for a long ride.
Apart from these, Triathlon bikes, fitness bikes or cruiser bikes are also competitive choices to go for if you are looking to choose the best bike. Nowadays, electric bikes are also gaining popularity among college commuters because of its effortless ride. It's a personal decision to make while choosing a bike for college.