Laptop backpacks are carried on by students of schools and universities, businessmen, corporate servants and basically anyone who owns a laptop. Since different people buy best laptop backpacks with different needs.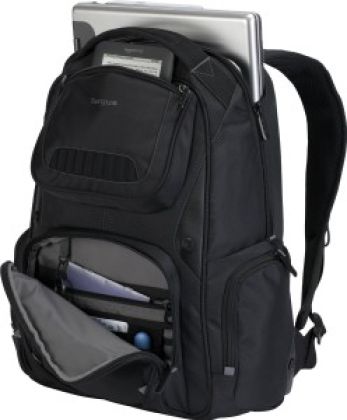 Here are ten valuable tips one can follow to ensure that he/she gets not only the most suitable but a cool laptop backpack as well.
.  The laptop dimensions must be known first and fore mostly since the laptop must be able to fit inside the backpack. So always bring your laptop with you if you are purchasing the backpack from a store or electronic shop or make sure you know the specifications when shopping online. This is the most important criterion for choosing a laptop backpack.
.  Budget planning is helpful since it makes your choosing easier. There are a lot of brands, patterns, colors and other attractive features found in laptop backpacks. A budget can narrow down your options and saves time on going through all of them thus leading to an economical and practical buy.
.  A laptop backpack is not for holding a laptop; there will be other essentials going in which depends on your needs. For example, a student will be carrying stationery, water bottle, lunch, etc. or a college student will be having notes, phone, wallet, etc. and a business man/ woman will be carrying important document, files, etc. You have an idea about the other essentials you will carrying, then you can see how many compartments are there, the sizes of these compartments are also to be noted. Adequate space in a laptop is always a good thing and very helpful during emergencies when a lot of items need to be packed. Spacing in a laptop makes it more useful and easier for the user. The laptop needs to have a snug fit compartment for safety reasons. Some only prefer to carry laptop in their backpacks and so choosing one in a smaller size will be convenient and handy.
.  The make and quality should never be compromised upon. The originality of the backpack material, the zipper quality, the attached fastenings, flaps, shoulder and chest straps, the inner padding or lining, the additional features like rain resistant and wear and tear tolerant (depending on the environment you use our laptop backpack) also matters as they provide extra safety for the laptop and makes the bag durable.
.  The style is also a factor to check out which mainly depends on the environment you use the backpack. The working class can choose a more formal, clean pattern which speaks professionalism. They can choose materials like leather, polyurethane, neoprene, synthetic leather, rayon and can also choose a model with a sling attached or can be carried by hand for extra flexibility. And the school or college students can easily choose bright colors with loud patterns, extra fastenings in case of travel plus choose from a range of materials like fabric, nylon, embroidery, etc.
.  Most laptop backpacks are bought with a onetime investment intention. So, it is only practical to go for a durable and inexpensive one. Once the budget has been sorted out and the type has been decided choose a laptop that is manufactured under a trusted brand that serves the purpose and provides a quotient of style. A good laptop backpack can be easily purchased at a nominal price under a reputed brand.
.  When you decide to shop the backpack from a tangible store, it is always a good idea to place your laptop inside the backpack and carry it and test it. A real backpack trial will enable you to feel what's it like to carry a laptop backpack so that you get a better understanding and helps you to choose suitably.
.  Do not be in a hurry to choose a laptop backpack. Time is important and since there are various options available, it is only fair that you have a deep look at them before finalizing your selection.
.  Reading reviews and inquiring information from other people is another helpful way of deciding on a laptop backpack. This way you can get solid and useful tips from people who have already tried and tested out these bags.
.  Purchasing laptop backpacks from online portals is a popular trend that keeps increasing every day. This serves as a convenience for you as you can spend more time from home browsing through your options. Online stores assure original products with warranties and good prices that are reliable.
With careful planning and thorough research and following the mentioned tips, one is guaranteed to purchase a durable and cool laptop backpack (www.wisegeek.com/how-do-i-choose-the-best-laptop-backpack.htm) for the long run.