Foreign language courses are much in demand these days. They are picked up by people as just another hobby, or in pursuit of personal and academic interests. A vast number of these courses are administered through the online medium. These courses cater to a wide range of learners from college goers to home makers, teachers, and even business professionals. The content, duration, and course fee vary from one course provider to another and are dependent on a wide range of factors like the learning level, objective, resources employed and so on. Of the many foreign languages that are available for learning through online channel, Farsi is a popular pick. An Indo-European language, Farsi, or Persian as it is also called, interests learners for different reasons. Farsi, as well as its dialects are spoken in many countries including Iran, Afghanistan, and Tajikistan. Persian speaking communities are spread all over the world, and being able to understand this language also opens doors to the unique Middle Eastern culture. It is one among the few languages that have encountered very little change through the centuries and remains as pristine as it was used ages ago. Farsi is also the bedrock of literature pieces admired world over and learning this language lets you immerse deeply in the beautiful literary pieces, as well as arts and movies created in this language.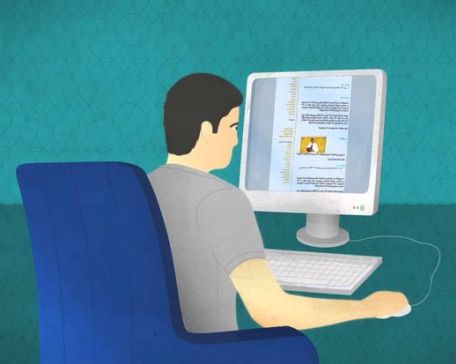 If you have narrowed down on Farsi for your next foreign language project, the best route for you is to learn Farsi online. Here is what you can expect to learn from such a program, and certain features that you need to be paying attention to.
Course content and resources
Online Farsi language courses administer lessons using the web, and let you learn this foreign language from the comfort of your home or office, no matter which part of the globe you are located in. The resources for delivering such programs include textbooks, online learning material, and in special cases, teachers who deliver the program through webinars, or personal tutors who interact with you using video chat. A typical Farsi language course covers the following topics:
Common words used in greeting others, asking questions and responding to queries, words related to directions, salutations, and so on.
Correct pronunciation of letters and their different sounds when used individually, or in conjugation with other letters to form words.
Tenses such as the past, present, and future tenses, and their use in sentences to convey ideas clearly and concisely.
Formal and informal speech, and how they are to be used in different contexts.
Special rules that apply to the Farsi language, including word genders and their types.
Rules of conjugation pertinent to the Persian language.
Vocabulary building that helps with the use of specific or substitute words, in different situations.
Course features to pay attention to
The features of online Farsi learning courses may vary from one course provider to another, but here are few features that benefit you in your learning process.
Flexibility in learning is one feature that proves beneficial, especially if you are a person with a jam packed schedule. Some courses allow flexi timings for classes, and let you learn at your pace and convenience, so that you progress from one chapter to another only when you are comfortable and have the time to do so.
Some course providers also allow for customization. They let you learn about a specific topic in the Persian language, and allow you to delve into a specific area of interest. This is especially helpful when you have specific objectives for learning the language beyond just a hobby. For e.g., as a student of literature, you may want to know more about the structure or formation of words and sentences of Farsi in the works of celebrated authors. Or, you may simply want to learn the basics of the language so as to help you with your travel to Persian countries, or in your interaction with people from the community.
Personal tutors are an added boon to language learning programs. After all, mastering a language isn't just about being able to read and write, but also about being able to speak fluently. These tutors who interact with you over private video chat lessons make it possible for you to learn proper pronunciation and begin speaking in Farsi from day one of your course. They also help by clearing your doubts real time.
So, if you are looking to learn Farsi (www.wisegeek.com/what-are-the-best-tips-to-learn-farsi.htm) as part of your foreign language project, pick for an online course, and master the language from the comfort of your home, from any point on the globe.