Online Courses for Kids – Popularity is Increasing
Enrolling children in the specially designed online courses for kids has become common these days. Practically, it is a good idea. One can enjoy the younger days of the child some more time, and at the same time can teach him or her, the basics of education in a better way. This is the key reason why modern parents enroll their children in the various online courses. However, like anything else, online education also has its own pros and cons, and it's quite natural.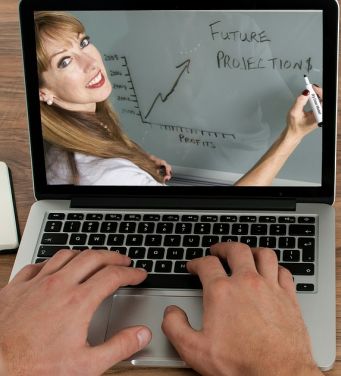 Advantages
• Virtual schooling has a great advantage, and that is the flexible nature. The scheduling of the school hours is adjustable. Although these online academies start the academic year almost simultaneously as all other public schools, students will not have burdened time schedules. They will have to spend only lesser time for schooling than the regular school goers. The conventional school system demands nearly 8 to 9 hrs, including the 'to and fro' travel time. However, in online schools, there will be only limited hours of study, which will be nearly half of the customary schools. This adjustable nature of the online courses for kids is one of the key advantages that prompt many parents to go for this. Besides, there will not be any major differences in the subject contents, when compared to the regular schooling. Having said that, there are short-term and long-term courses, and the students can opt for either of these courses.
• Your child can do the schooling in the midst of the safety and comfort of your home. This is something great, as there will not be any difficulty of traveling to either to nearby or distant places. Devoted teachers will conduct the classes, and this will be a great boon for your child. Besides, if you wish and have time, you can also sit with your child and see the entire process. You will get the freedom to interact with the teacher and can solve your doubts, as regards the education of your child.
• The next most benefit is that customization is possible. You can decide the set of courses precisely in line with your choice. This is not possible when the child is in a conventional school. There, the students will have to learn a set syllabus, which will have a regular pattern for everyone. Students can choose the courses according to their proclivity.
• The cost effective nature is another tempting trait of online courses for kids. When compared to conventional schools, you need only a small amount. In the former one, you will have to shell out for commutation and other miscellaneous needs, apart from the fees.
• Unlike the traditional classroom, students can record the whole class of virtual class, and this will be of much help to them.
• Remote students and physically handicapped students can continue their education.
• By pursuing online courses, students can stay away from the possibility of bullying.
Drawbacks
• Sometimes, there can be social differentiation between the students who goes to the conventional schools and those who are undertaking the online courses. This is because of the general misconception that prevails in the society. One must disregard such comments.
• Students must have good self-control and willpower. There will not be any direct supervision. This is a significant point, and parents and students must clearly see this and correct themselves.
• There will be no face to face communication. This lack of direct interaction may cause isolation or seclusion to some kids. Parents must take care of this point seriously.
• There can be procrastination on the part of students. Parents must act accordingly. When you enroll a child in one of the online courses for kids, it is your duty to take care of the schooling process with care and caution.
• Not all subjects will be available for study. In some cases, the syllabus may not be up to date. Parents must check and select the topics judiciously.
However, it is very essential that you must enroll your child in a professionally run online homeschool, where the faculties possess higher degrees in education and are experienced.