Educational qualifications for any professionals, including teachers, help them acquire basic qualification and knowledge to find a job, but to become true professionals, continuing education help enhance their knowledge and stay current with the latest trends in their respective field so they get the competitive edge. Professional development courses for teachers offer top tips to teachers on upgrading their subject knowledge and exploit technology to help them become better at their profession.
Teaching is a dynamic and ever evolving field that requires educators to deal with the changing behavior patterns of students, and the high expectations of parents, the evolving curricula, and the rapid developments in technology. Regulatory boards require that school managements introduce new methods of teaching that makes it easy for students to understand, comprehend, and retain the classroom lectures. Continuous professional development courses for teachers help educators devise the effective teaching methods.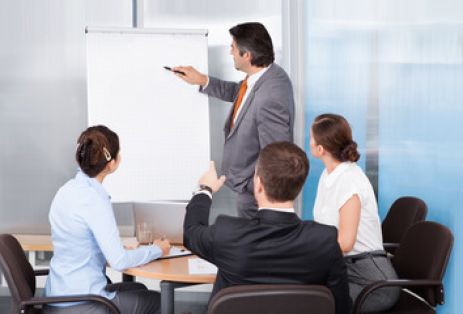 Teachers have a greater responsibility to enhance their skills in their respective subject, understand and meet the current standards and trends in their profession, and get comfortable with using the latest technology in performing their duties. While experience helps teachers gain insights into all these issues, experienced teachers can offer some tips on how to develop professional skills to new teachers. In addition, various forms of training programs are available for teachers that help them upgrade their knowledge of their subject and latest trends in imparting lectures to the students.
Teachers can make use of reading sessions, various seminars, in-house trainings, regular workshops, etc., to help them keep pace with the growing scope of their subject and the evolving techniques of imparting lectures, managing classrooms, handling parents, etc.
Here are some areas that teachers need to upgrade their knowledge constantly, so they become better professionals:
Subject Knowledge Expertise: Without knowledge of your subject, you may not be able to deliver your lectures with confidence and conviction. Gaining the confidence of your students is almost impossible when you do not have confidence in what you speak.
Tricks of the Trade: Having adequate knowledge of your subject is just the initial step in becoming a professional. The next step is to understand the technicalities required to deliver your knowledge in such a way that it makes your lectures interesting, easy to understand, etc.
Understanding students: It is important for teachers to read, listen to their students so they understand their level of knowledge, their comprehension levels, etc. Such an understanding the students is very crucial to becoming successful teachers, as they can develop the right teaching methods to suit the comprehension level of students.
Knowledge of the work environment: It is important for teachers to understand completely the environment in which they work. They need to understand the people they work with that includes school management, students, parents, co-workers and the tools they work with school supplies, and the regulatory bodies they have to follow.
Educators need the knowledge and understanding of all the above listed issues so they become professionals and deliver their duties more effectively. There are many resources that help teachers gain the knowledge of the subject, and an understanding of the environs in which they work.
Apart from the regular workshops, seminars, etc., professional development courses for teachers help  not only enhance their knowledge of the subject, but also gain insights into the changing trends in the behavior pattern of students, the rules and regulations of the monitoring organizations and the ability to adapt technology into their profession.
Teachers can make use of various tools in pursuing their continuous education. Starting with their need for learning, the areas where they are lacking, to their goals of how they like to present themselves to the students, co-workers, managements, etc. With continuous learning opportunities, teachers gain a more professional edge and become effective in delivering their duties. Here are some tips that teachers can make use to develop professionalism and gain a competitive edge:
Self-assessment of their teaching using the latest recording software and hardware is a great way to assess their knowledge of the subject and their skills in delivering lectures.
Additionally, teachers can invite other teachers to their class, so they make an impartial evaluation of the teacher's performance on a number of parameters.
Teachers can observe other teachers who teach the same subject so they enhance their subject knowledge and observe other subject teachers so they can learn some tricks for imparting lessons in an easy and simple way to the students.
You can also subscribe to many journals and books that talk about your subject and about the teaching profession in general.
Some schools and boards make it a rule that educators enroll for some professional development courses at regular intervals while some offer incentives in the form of a pay hike or offer better job prospects for educators who have completed such courses.